They say the early bird gets the worm. While that may be the case there'll be no worms for us on this 90-minute tour starting at 7 am. Seeing Miami by sidecar is fantastic but catching the sunrise definitely makes it that little bit more special. While most are still tucked up in bed you'll have seen the sights and be home to catch breakfast before 9 am.
Enjoy a totally unique experience to explore the city with this three passenger sidecar motorcycle that includes enough room for you and a guest plus the private guide. The two passenger seats offer exceptional comfort and are separate from the driver's seat. With many stops along the way, you can pick and choose where to capture the perfect picture. Book your Rise & Shine Tour today!

WHAT'S INCLUDED?
Hotel pick up & drop off (Miami Beach to 45th)
Private guide and driver
Helmets and intercoms for the tour.
90-minute tour
Miami Map & recommendations
$99* = 1 passenger | $198 = 2 passengers (* 2 passenger minimum)
Photo Gallery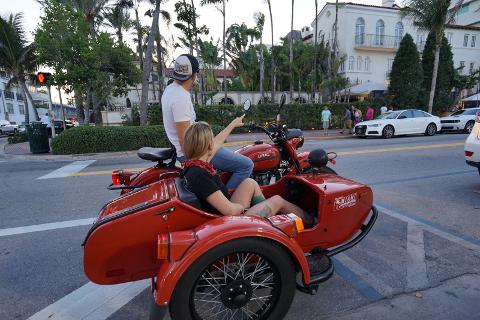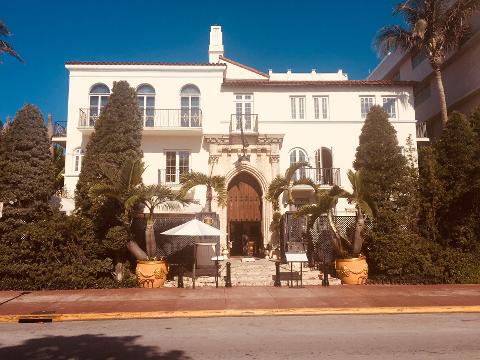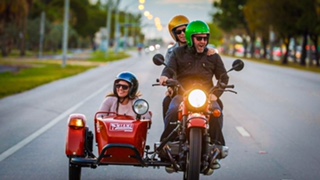 Terms and Conditions
*Cancellation Policy: All tours will be charged at the time of booking. 100% refund given if canceled with thirty-day notice. You have the choice of a 100% refund or a credit to book a tour at another time if the tour has to be canceled due to bad weather.