The exceptional Miami Greatest Hits Tour that you just can't miss. This fantastic 90-minute tour brings together the essential tourist sites and a locals perspective of Miami and Miami Beach. You will see the sites of South Beach, the Art deco Historic district, the Venetian Islands, Wynwood Art District, and Bayside Marketplace.
Enjoy a totally unique experience to explore the city with this three passenger sidecar motorcycle that includes enough room for you and a guest plus the private guide. The two passenger seats offer exceptional comfort and are separate from the driver's seat. With many stops along the way, you can pick and choose where to capture the perfect picture. See the sites and book the Miami Greatest Hits Tour today.

WHAT'S INCLUDED?
Hotel pick up & drop off (Miami Beach to 45th)
Private guide and driver
Helmets and intercoms for the tour.
90-minute tour
Miami Map & recommendations
$99* = 1 passenger | $198 = 2 passengers (* 2 passenger minimum)
Photo Gallery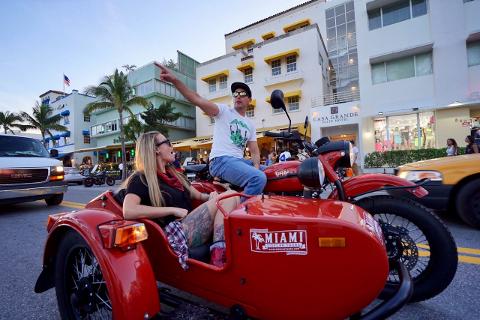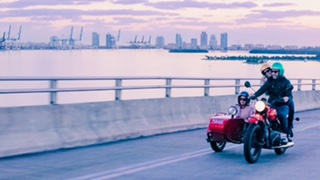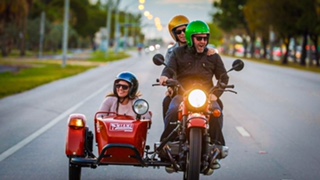 Terms and Conditions
*Cancellation Policy : All tours will be charged at the time of booking. 100% refund given if canceled with thirty-day notice. You have the choice of a 100% refund or a credit to book a tour at another time if the tour has to be canceled due to bad weather.